I've done promos for one of my clients for the last 2 weeks with a similar strategy and we've gotten really good results both times! So, I wanted to share in case you'd like to try something similar or get my help to set something like this up!
First, a little background. This client is Gael from Massage and Spa Success. She helps massage therapists grow their businesses. She's been around for awhile and has like 11,000 people on her list and almost 30,000 likes on her FB page. She also makes a lot of Facebook Lives to connect with her audience.
Mindset Note: Don't think that this strategy won't work for you if you don't have as many followers or as big a list as Gael. This could work for you with a very small audience!
Strategy
We've been doing 4-day promos for different events or flash sales. We spent about $125 over the 4 days for each promo ($35/day).
These ads are targeted to her WARM audiences. Her email list, video viewers, Facebook page engagement, and website traffic. There's no way she would get results like this from targeting cold, random people with her ads.
Promo 1
The Offer
A special, live online workshop for her tribe about how to set up a Mother's Day special to book more clients. Cost for the event = $67
The Ad
We started out the promotion with this ad. 3 purchases came through in the first 2 days. But I noticed that the link click through rate (CTR) was only .75%. I strive for at least 1% or more CTR, so I decided to change it up for the last 2 days of the promo to see if we could get more clicks.
So I switched up the copy a little bit and tested out two different images for the remaining 2 days.
I chose this image because I thought it was a brighter and more fun mother/daughter picture and it would draw more attention than the first. I was right! The CTR for this was 1.36% and 4 sales came through this ad.
I also tested this image and I was surprised to find that it was the winner overall! Usually, images with people tend to do better, but apparently, flowers are nice too! For this ad, the CTR was 1.4% and it made 6 sales.
Also, you can notice that these last 2 ads have way more likes, shares and comments than the first version. That's another indication that this combination of copy and image are better than our first attempt.
The Results
13 purchases for a total of $871 in revenue.
She only spent $123 and made back $871! This means her Return on Ad Spend (ROAS) was over 6 times what she spent.
Would you pay $123 to make $871 in your business? I bet you would! And I would too.
Promo 2
The Offer
The second was a 50% off flash sale for her monthly content club membership for the first month. Cost for the first month = $10. People could also join the membership for an entire year for $157 and several did!
The Ad
Since we were doing another Mother's Day promo, I decided to use the winning image from the testing in the first promo. I didn't split test any other images or versions for this ad.
The Results
11 purchases for a total of $717 in revenue. 4 people bought the yearly subscription and 7 people bought monthly.
She spent $135 and made back $717 so her Return on Ad Spend (ROAS) was over 5.
Comparing the 2 Promos
The ad for Promo 2 had way more likes comments and shares than the ads for Promo 1. But the ads for Promo 1 had more sales and made more revenue, so that's what's most important! Make sure you are tracking the MOST important numbers to determine the success of your ad.
Here's something I love about this...she made MORE sales on Promo 1, which was a MUCH higher priced offer! Almost 7 times as much as the Promo 2 offer! And, of course, she also made more money. It's a great reminder for those of us who struggle with under-pricing our stuff out of fear that it won't sell at a higher price. (This is me! I'm reminding myself! Lol.)
I'm loving helping her get these sales and help her clients build their businesses! I think this is a really good strategy if you have some warm audiences. Even if they're not quite as big as hers.
Keys to Success
These ads are doing well for Gael because...
I tested out different images and copy to find the best combinations

She has her pixel installed on her website so that we can see exactly how much revenue comes in through the ads

The promos were 4 days each, which gives people the urgency to take action and buy

I targeted her warm audiences to sell to people who already know her
Which brings me to... my free guide — Facebook Ads Targeting Goldmine! If you'd like to learn how to set up all of your warm audiences and create some killer promos like I did here with Gael, just click below to grab your free guide.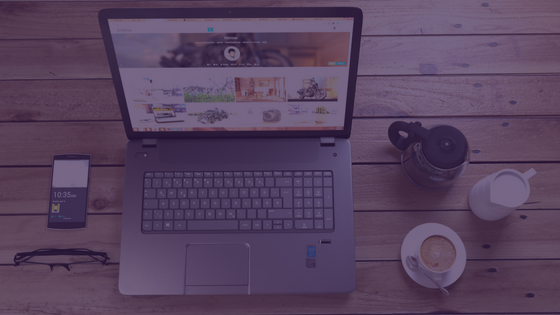 Get in front of the RIGHT people with your Facebook ads
Grab your copy of the Facebook Ads Targeting Goldmine