As I talk with more entrepreneurs about their struggles with Facebook ads, I'm discovering that writing the copy for the ad is one of the biggest challenges.
And I can understand why! It's not easy!
Since I started doing Facebook ads 2 years ago, the rules about how to write the copy for your ads have changed more than any other part of ad creation.
However, I believe that the secret I'm going to share with you here is a foundational principle to writing good Facebook ads.
Facebook's specific policies will continue to change and evolve, but if you keep this secret in the front of your mind, you'll always be successful with your Facebook ads copy.
Ok, so are you ready to know the secret?
Keep your Facebook ad copy positive.
Seems simple, right? But it's actually counter-intuitive to a lot of marketers and copywriters.
If you've studied copywriting for your business, then you've probably learned about hitting on customers' pain points. I've heard phrases from marketing experts like "get them into pain" or "make them really aware of their problem so that you can offer a solution."
So, people dive into writing their Facebook ad copy with this type of strategy in mind.
And this type of "pain point" copy does generally work pretty well! It gets people moving and taking action.
But it doesn't work for Facebook ads! Why?
Most of the time, it's against Facebook policy. And when you try to advertise, the ad gets disapproved so you're left wondering what went wrong and what to do next.
Let's look at an example.
Pretend you're a health coach. And you've noticed that most of your clients are hoping to losing weight. You've got a free ebook about healthy weight loss that you want to advertise on Facebook to grow your email list. So, you might write some copy like this for your ad:
Bummer Facebook Ad Copy
Are you struggling to lose weight?
You've tried every diet out there and nothing is working. You've tried every exercise regimen you can find but just can't stick with it.
Well, I know how you feel. I work with clients every day who have had similar struggles.
That's why I created a free ebook for people just like you.
Grab your free copy here >>> [link to sign up for ebook]
This type of ad copy would almost certainly get disapproved by Facebook and you'd be back to the drawing board.
Why?
This copy hits WAY too hard on people's pain points.
If you were struggling to lose weight and feeling bad about it, how would you like to be reminded of that every time you get on Facebook?
Basically, this ad copy is implying that the reader is fat and out of shape and helpless to do anything about it themselves.
Facebook doesn't want their users to have this experience of feeling bad about themselves after they read ads. Facebook wants people to have a great experience with all aspects of the platform so they'll keep coming back and spending time there.
So, they try to build their ad policy around protecting their users from feeling triggered and crappy after they see ads on Facebook.
So, what should you do instead?
Write copy for your ad that is benefit-drive, positive and inspiring.
Something like this would be a much more effective Facebook ad.
Killer Facebook Ad Copy
Ready to look and feel your best in 2018?
I know how hard it can be to stick with your New Year's resolutions. I made so many promises to myself over the years and I struggled to follow through.
But then I discovered that it doesn't have to be this way! When I shifted my mindset, I was finally able to stick with my healthy resolutions and meet my goals.
And I believe that you can learn to do the same.
That's why I wrote this ebook. I'll tell you my story of struggling to meet my health goals. I'll share with you how I turned things around. And show you how you can too.
Grab your free copy here >>> [link to ebook landing page]
I like this ad copy because it empathizes with the reader and shares a little bit about you. Instead of harping on the reader's pain points about their weight, if you share about YOUR journey and struggle in your copy, then you're building an authentic connection with your reader. And you'll be flying through the Facebook policy filters with no problem at all.
If you set an intention for your ad copy to inspire, encourage and authentically connect with the reader, then you're going to have a killer Facebook ad.
Now that you've got a plan for your Facebook ad copy, what about all the other pieces that you need in place?
Download my free Facebook Ads Strategy Checklist to plan out your entire campaign to build your email list and increase your sales.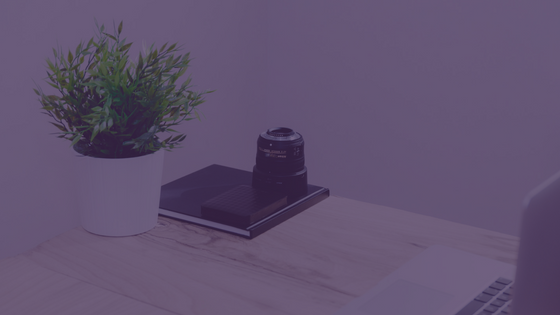 Grow your Email List with Facebook Ads!
Grab my FREE Ad Strategy Checklist!